The Bank Verified Identity Panel shows whether or not a User has been successfully verified.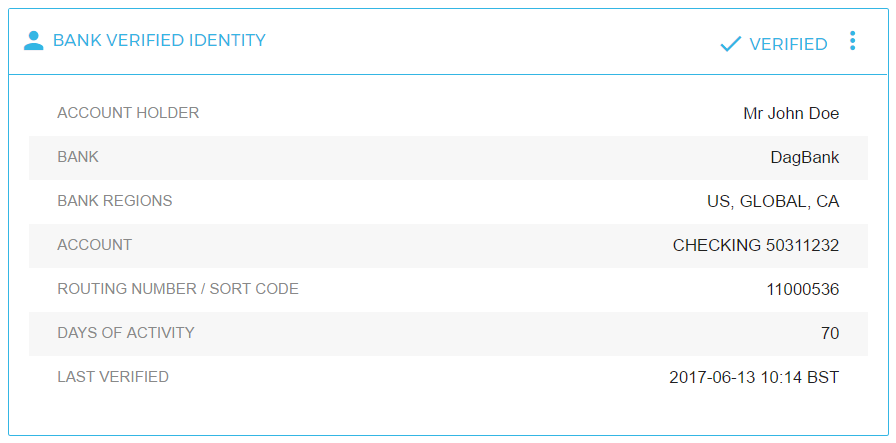 To provide a successful verification (which generates a tick in the top right corner of the Panel), the user's bank account must return the following:-
an easily identifiable current or checking account; and
at least 4 transactions in the last 30 days in that account
Please note: whilst this Panel may display a user as 'Unverified' in the top right corner but this does not necessarily constitute a fraud case. This could be the case where the bank returns details which do not include a clear designation of 'current' or 'checking' account. Failing to meet the above criteria does not invalidate the account by itself. 
If the bank account meets the above criteria, this panel will give you the following details where available.
The Account Holder Name as returned by the bank account
The Bank Name and Regions
The Account that was used the verify the identity
The Routing Number or Sort Code of that account
How many days of activity are present on the report
The date the verification was run
If there is not an easily identifiable 'current' or 'checking' account present, or there are not a minimum of 4 transactions in the last 30 days within the account, you may see this result.