If a document has an orange exclamation mark beside it, this means that it has failed one or more of the validation rules. For example, the document may have failed the MRZ (Machine Readable Zone) test or the external document validation stage.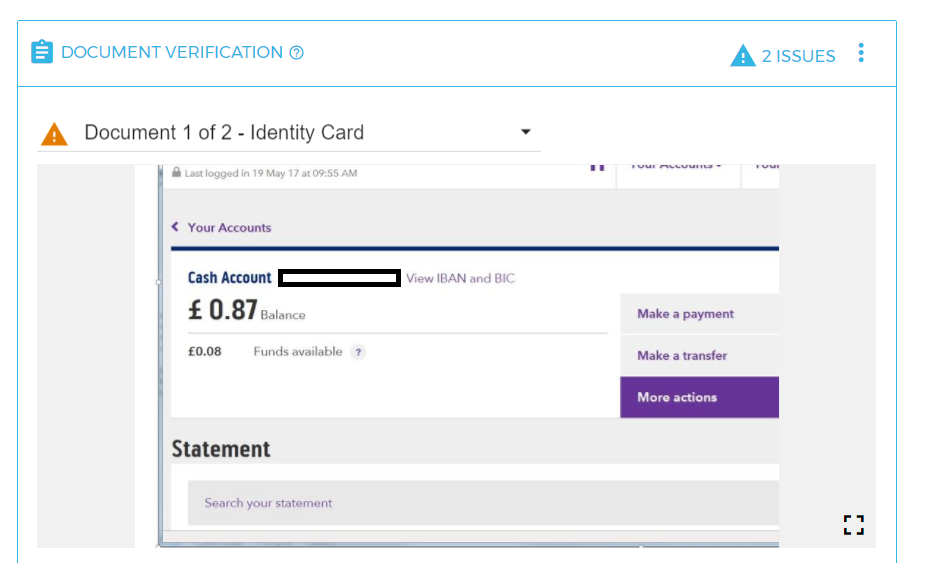 If you would like to see the full details of the issue that has occurred, you should scroll down to the 'Validation Rules' section of the Dashboard and click on the arrow to see the full details. 
Please note that an orange exclamation mark does not necessarily mean that the document is invalid. The validity or otherwise of the document will depend on your specific business requirements for accepting documents. It is simply a warning symbol that you should consider when using the document to make decisions.