This panel shows the transaction data that is returned from the user's bank account.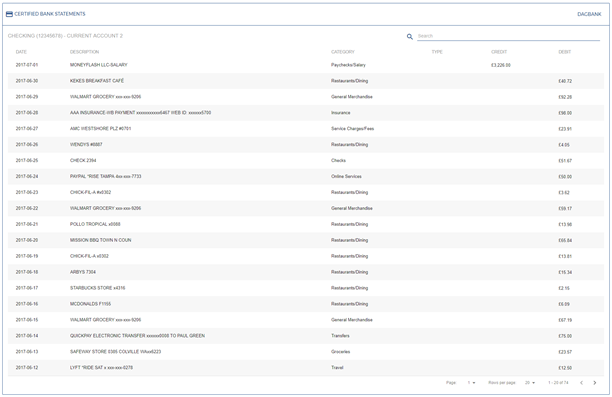 At the top you will find a search field where you can search for a transaction by any of its attributes:-
the date of the transaction
the description
the category
or the value. 
You can also sort the transactions by any of these criteria.

At the bottom of this panel, you'll find navigation controls to help you move through the data quickly.

You can also jump between pages in the statement, view up to 100 rows per page, or use the arrows to move between adjacent pages.
You can download the data in the statement by clicking on the three vertical dots in the right corner and selecting 'Download CSV'.
If there's any information missing here that you would find useful, let us know!