What happens when you send a Verification Request Email to your customer? 
Verification Request Email
From the Individuals Tab, your Agent will use the Send Verification Request panel to send an email to your customer.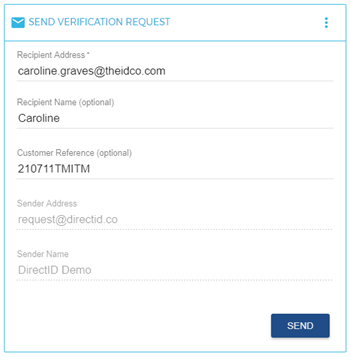 The customer will receive your branded email which includes a link asking them to share their bank statement with you.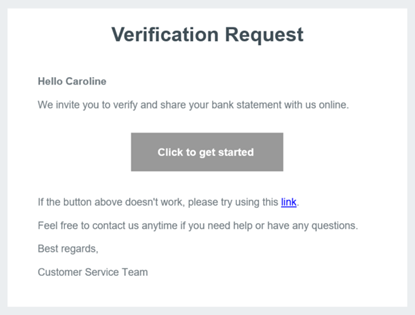 Once they click on the link they will arrive at your hosted page, customised with your company branding.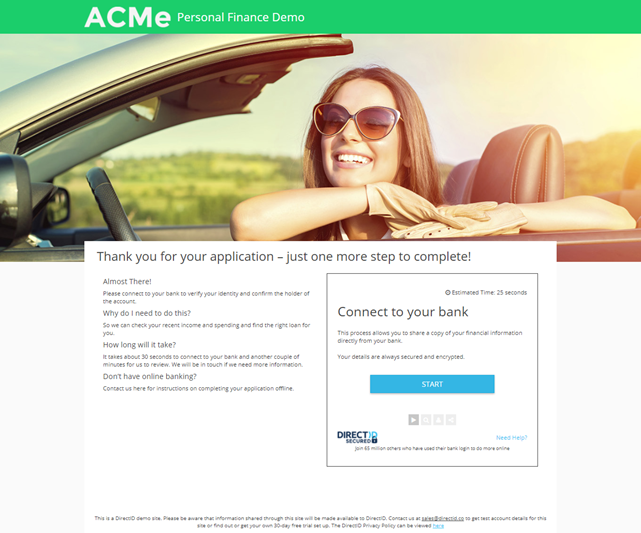 On the hosted page, your user will click 'Start' in the Widget and search for their bank provider.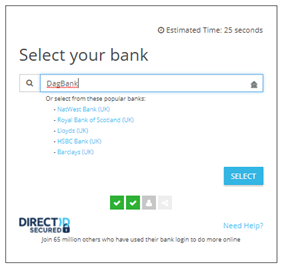 The customer will then see the login form for their bank (with the same questions).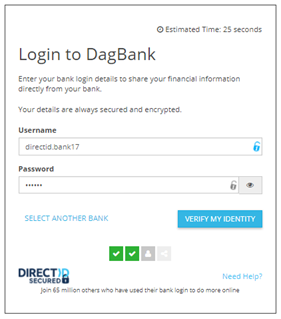 They will fill in their login details and click 'Verify My Identity'.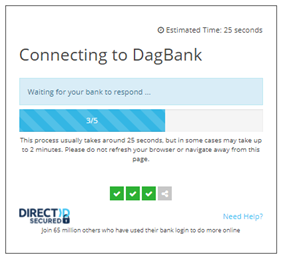 Once complete they'll see the following screen: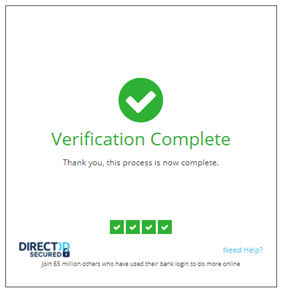 This means that the connection to the bank is now active. We're working to return the data back to the Dashboard at this stage. The customer however no longer needs to do anything to influence the outcome so we let the user move on.
And, for the customer, that's the process complete!