The Send Connect Request panel is the DirectID Dashboard section that you can use to send email request to your end user. This functionality must be enabled for you to be able to access and use it, if you think you should have access to this functionality but it is not working, please contact support.
When you click on the Send Connect Request panel, the below pop up will appear: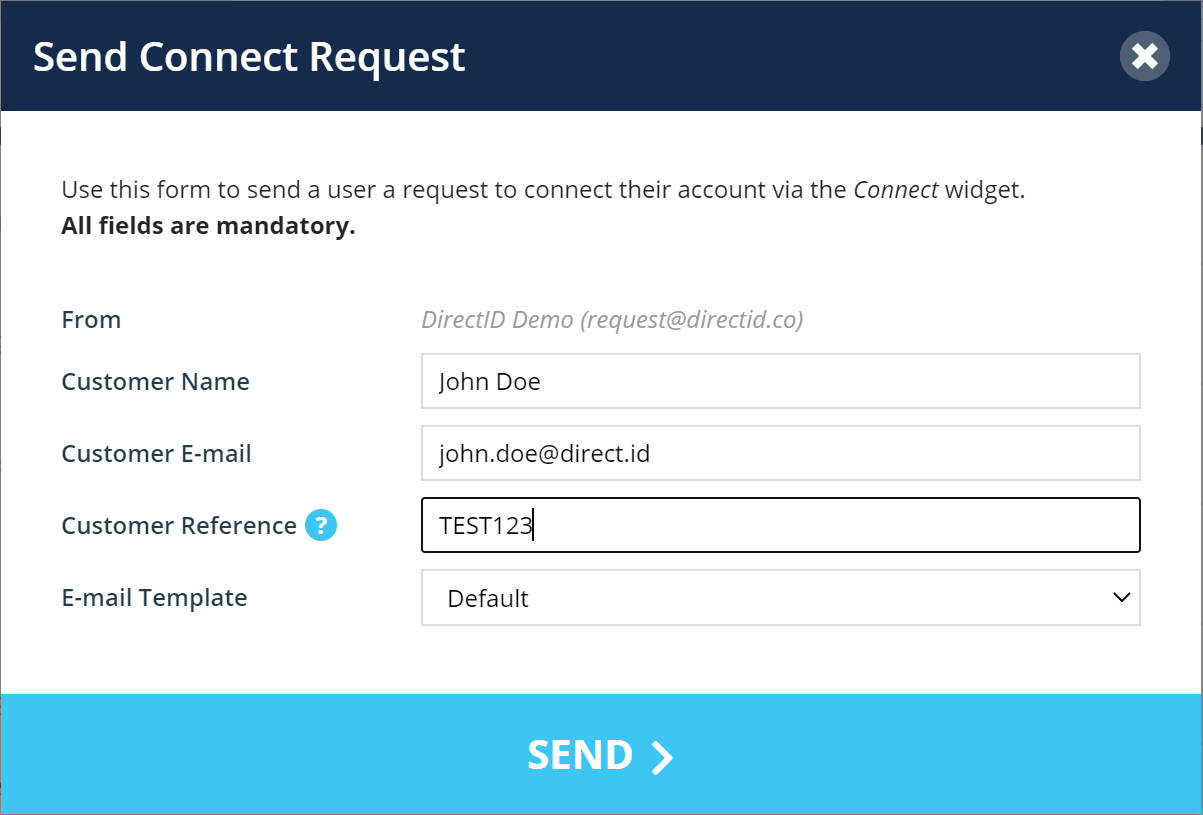 The core fields in the panel are:
- Customer name
- Customer e-mail
- Customer Reference - this is needed so you can easily identify your customers
- E-mail Template - we can configure different e-mail templates that you can use for different requests.
When you send an email using the Send Connect Request panel, you will be able to track your request using the Track Request panel in the Dashboard.