Direct ID Now provides the ability to customize your widget to allow your customer to feel at ease and comfortable, that they are using a trusted source to share their data.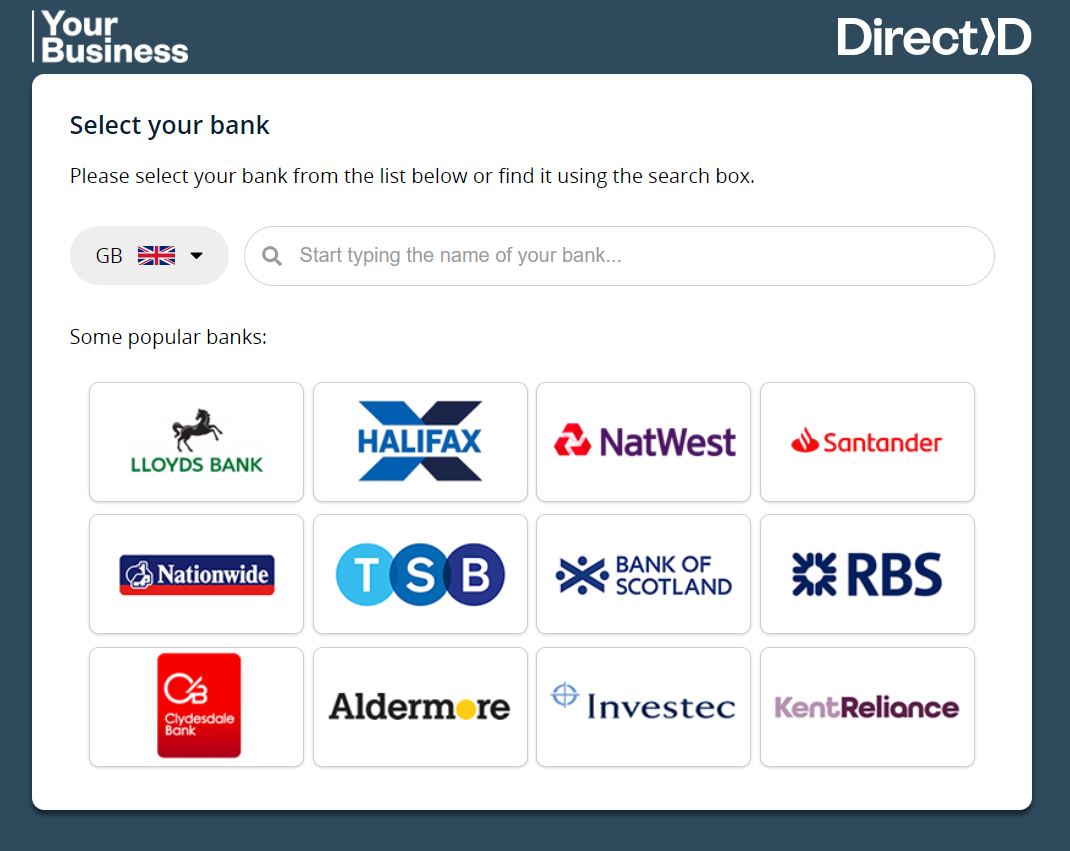 The Brand logo you provide, will appear where the "Your Business" logo is displayed in the top left corner.
In order to customize the widget, you can add your own Brand and background colour of your choice: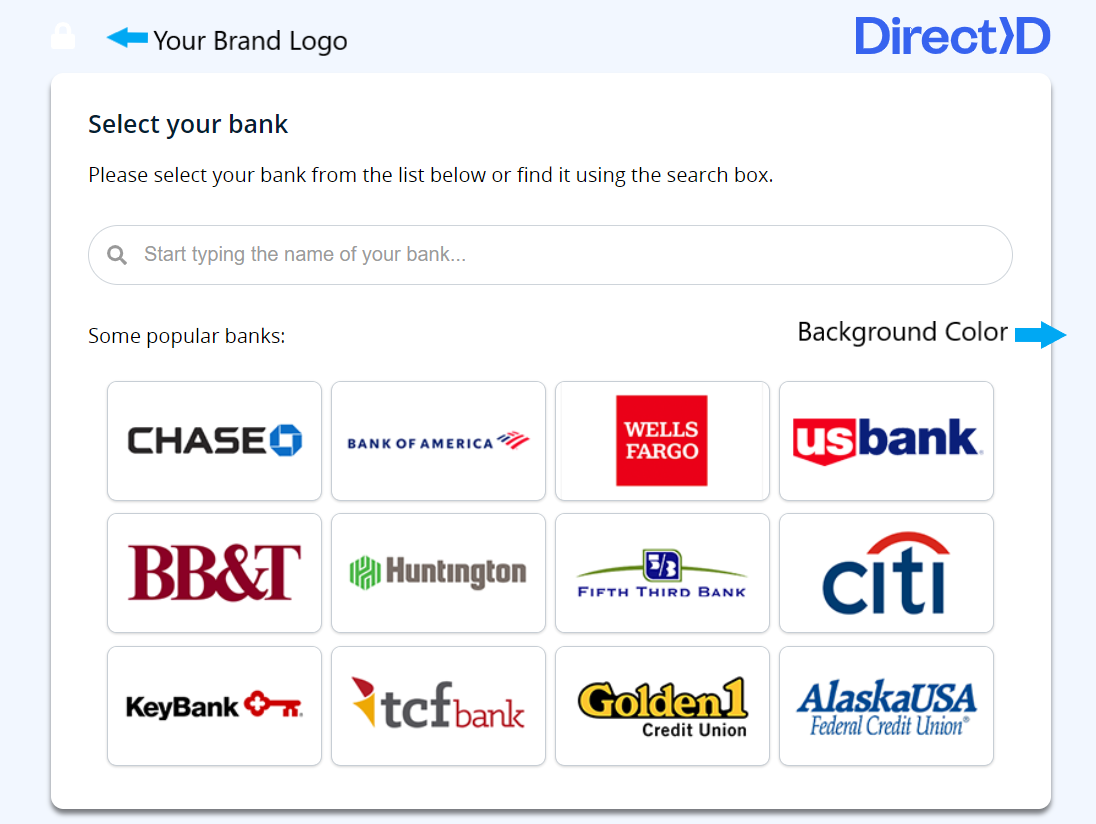 The format for the logo should be JPEG or PNG while the background transparent where possible.
The format for the colour should be Hex colour codes. For example, for Black would be: #000000
You can use online HTML Colour Picker for assistance to get the correct code to use
Note: Due to the limitations with the code, we are not able to use the colour White, so we can use the closest shade to white.