You can co-brand the Widget to show your customer that they are using a trusted page.
You can use your logo in the top left corner and change the background colour.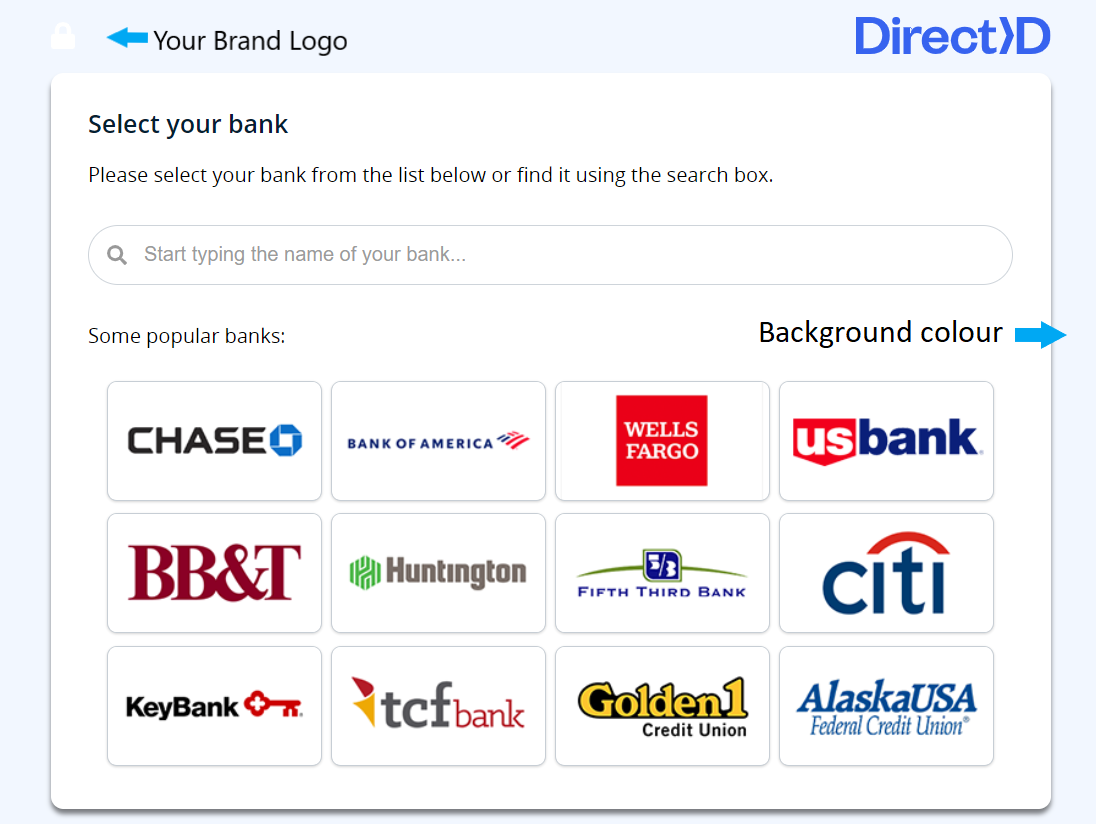 Contact us to change these settings. See Customising the Widget for other options.
Adding your logo
For the logo, use JPEG or PNG format. Use a transparent background if possible.
Choosing a colour
The format for the colour should be a hex colour code. For example, black is the code #000000. You can use an online tool to find the code you need.
Due to technical limitations, we cannot use white, but we can use the closest shade possible.